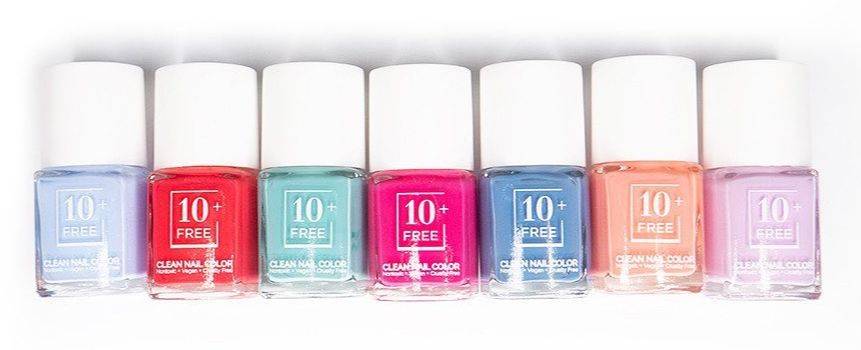 We're excited to give you
20% off your first order!
Be Healthy, Be Sexy, Be Beautiful —  Live the "10+ Free Life" 
100% Clean nail polish, nail care & skin care 
made from plants, vitamins and minerals
10+ Free's Clean Nail Polishes and Nail Care are all Plant Based and Non-Toxic. Our team here believes in our products so much that we want to give you 20% off your first purchase. We know you will love them as much as we do!
We are a movement!
A product movement to…
… remove toxic chemicals from our lives, the earth, and our bodies
… reduce our impact on the environment
… protect animals and people or protect our animals and our brothers & sisters
… be natural
We want to make our bodies, our lives, and our planet more beautiful, dare we say sexier, and more importantly healthier!
The only way we know how to make ALL OF THIS HAPPEN is to put our mission into practice. We use science, the power of plants and Mother Nature to make our clean products:
Non-Toxic and free from 22+ toxic chemicals used by most manufacturers

Plant-based and sustainable

100% Vegan

Cruelty-Free Certified
We believe that a natural & healthy beauty is sexy.